THE ARTISTS OF RECLINE: ROMI FRIDA FLOWERS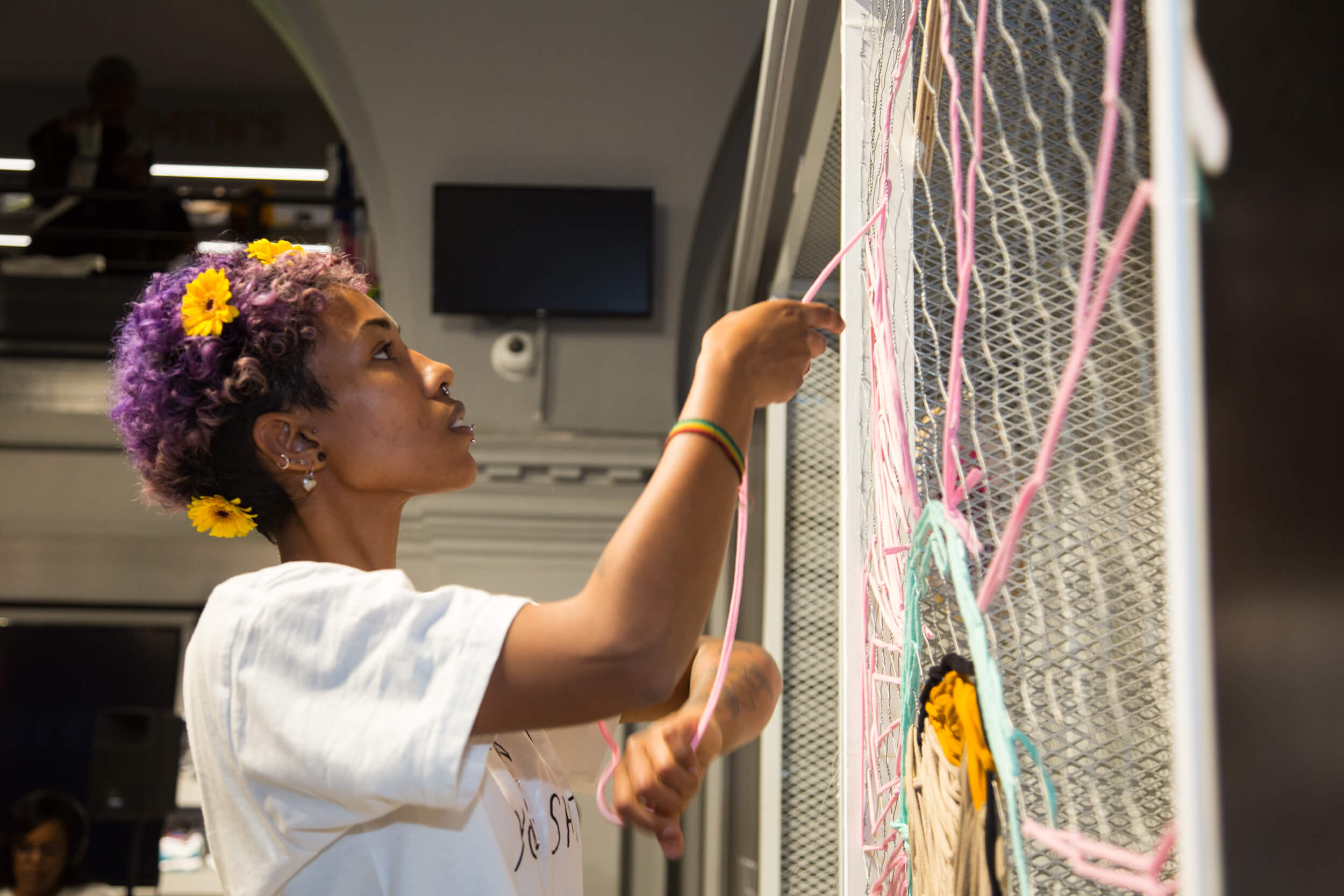 Converse has recently released their VLTG collection and to fully pay welcome this electrifying pack to the Archive family, we celebrated at two flagship Archive stores: Archive Shortmarket Street in Cape Town and Archive in Braamfontein, Johannesburg. More on that here.
At each Recline, we feature up-and-coming artists, graphic designers and illustrators who represent the art of Recline. Get to know Romi Frida Flowers, one of the artists hosted for a live art set at Recline x Converse VLTG.
What are you best known for by your followers and how would you describe your signature style?
Well I work in acrylics, so I'd say it's my use of colour stands out to people. I paint in a range of blue/teals, purple shades and tones from pastel to bright and vibrant orange and yellows, so there's a variety of contrasting colours. I guess you can call it a standard colour palette, but my style's a bit of a crazy mess because it's never really the same. Art is meant to be free so I can't say it will stay this way forever. I have so many ideas running through my head I can barely keep up, so I've adapted a method of following my gut and prioritising the projects that keep me on the edge of my seat.
I could describe my work as playful, figurative/abstract and sometimes illustrative or comic-like. I have a double edged sword view of reality through a brightly contrasted genre of portraiture, where I deal with the concepts of social issues that affect every living creature. My art communicates the social issues deemed difficult to speak about: beauty stereotypes, abuse, rape, violence, gender, mental health awareness as well as the state of our planet (it's the only home we have!) by applying a filter of flowers and playful colour combinations. A spoon full of sugar helps the medicine go down you know… Always think positively.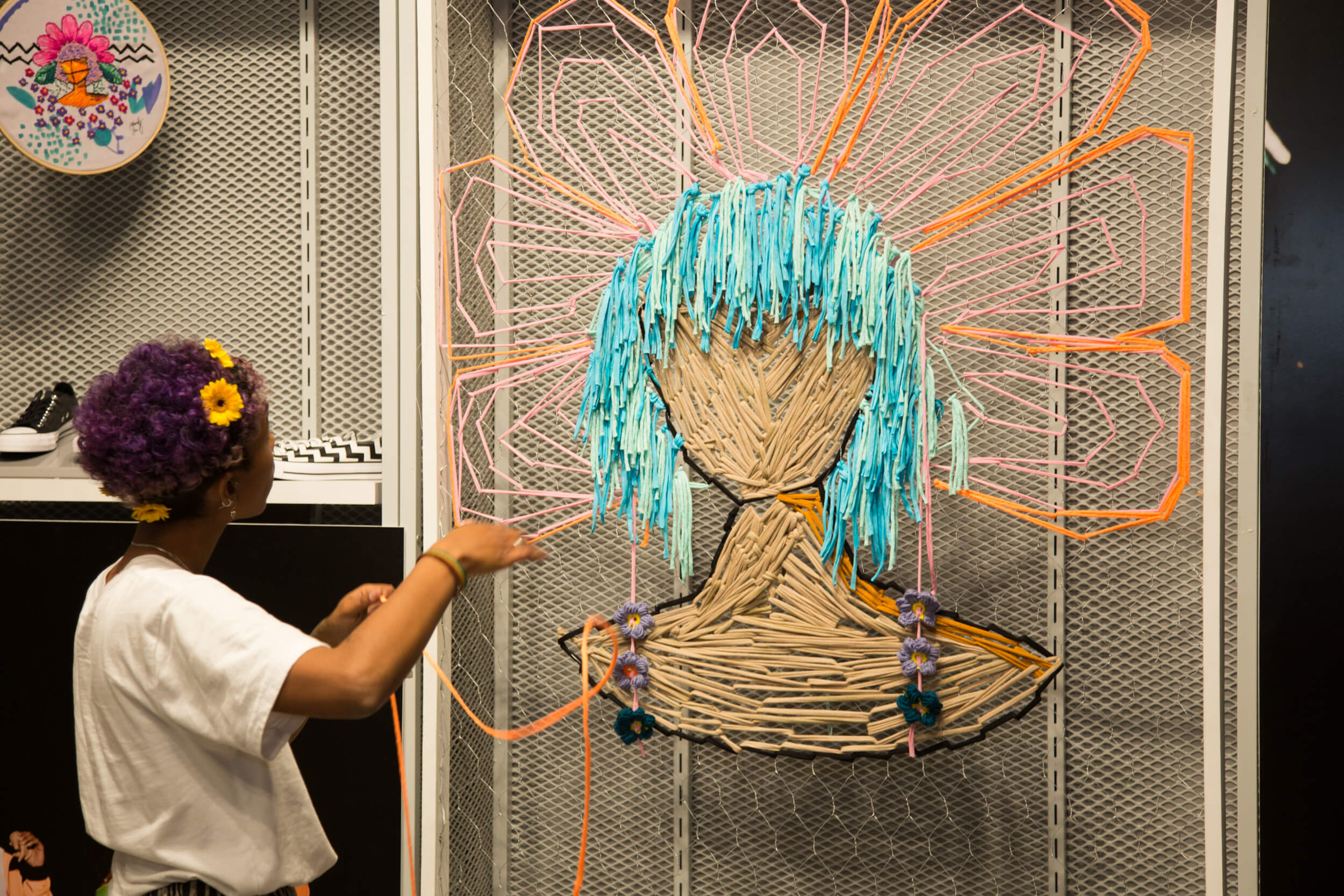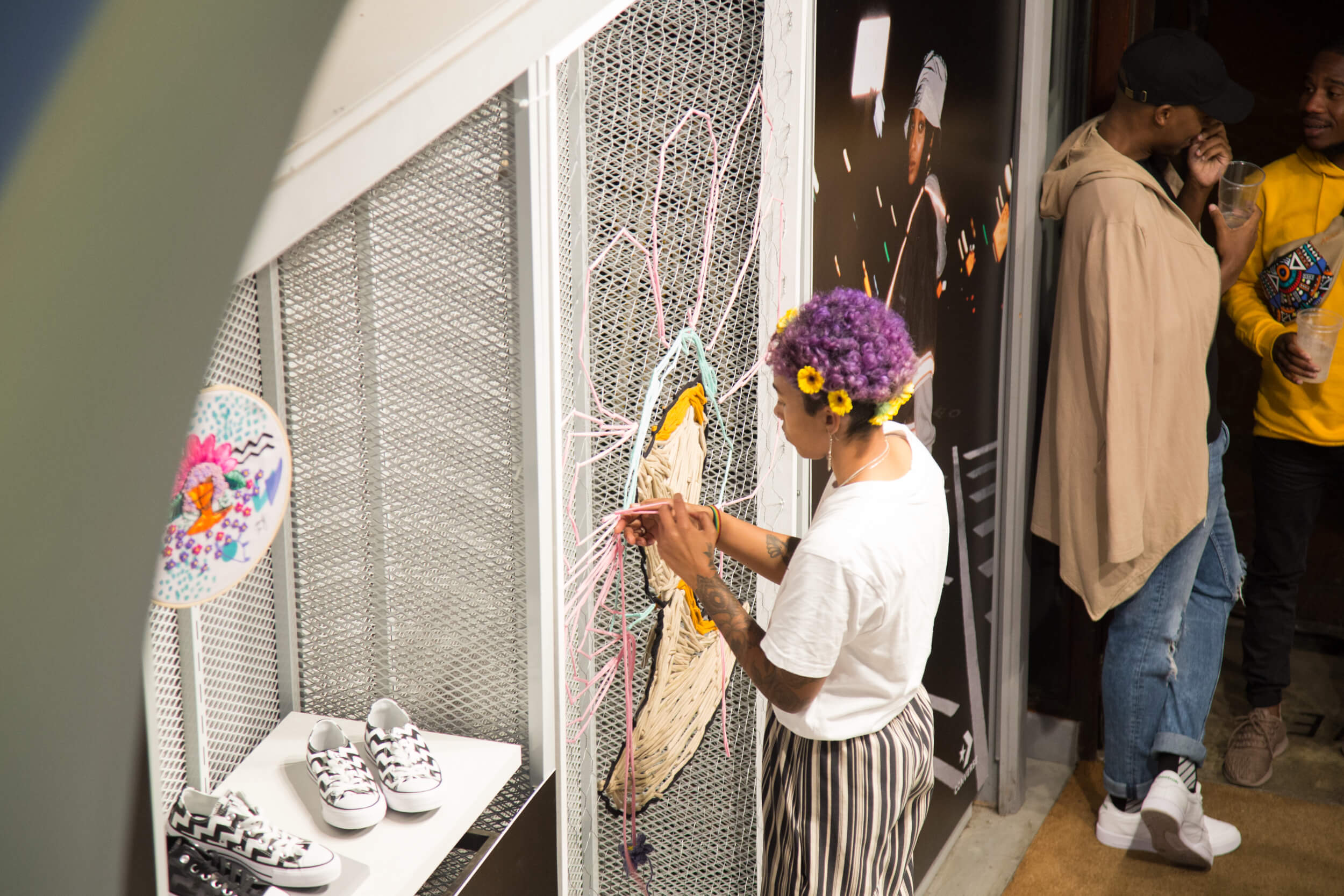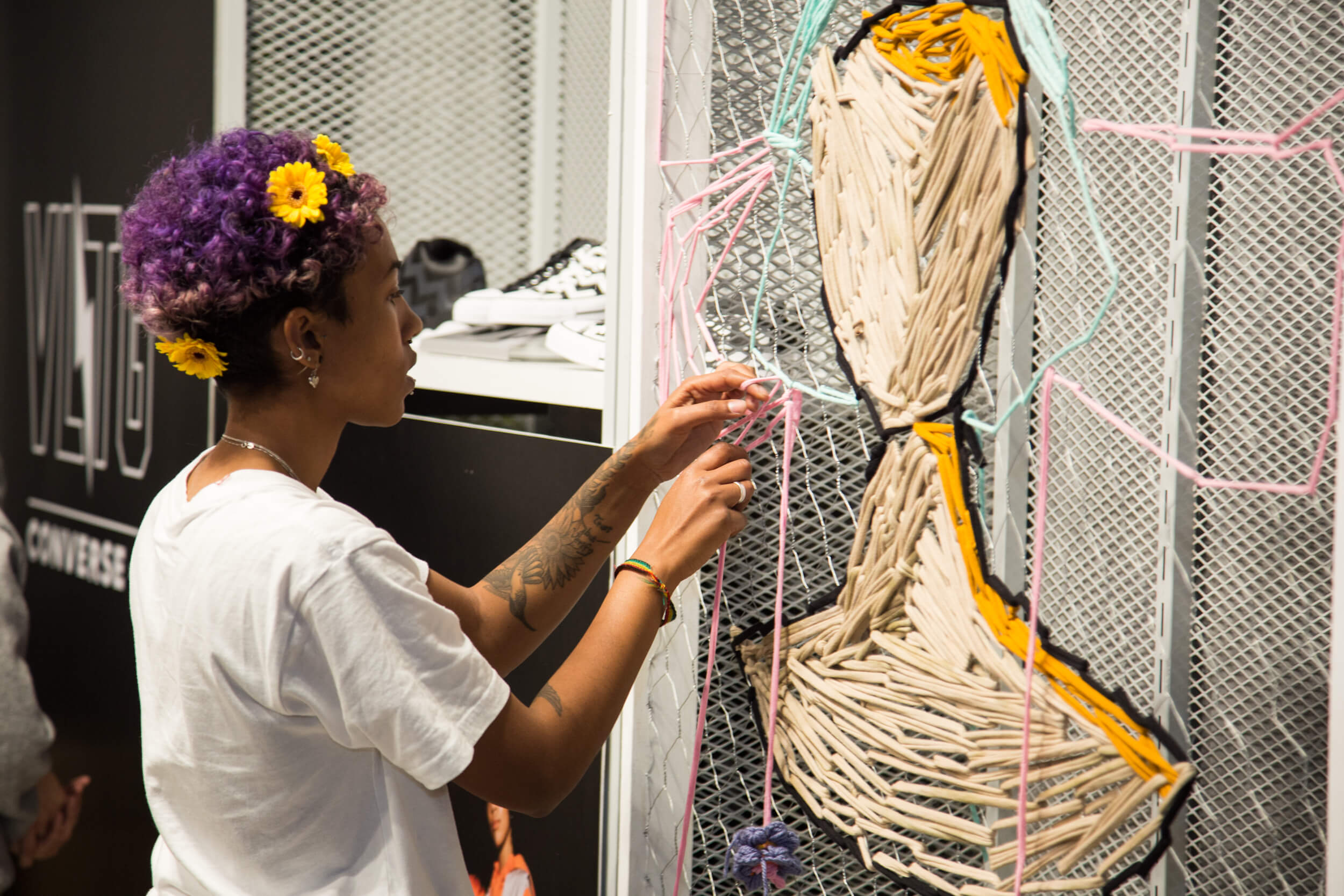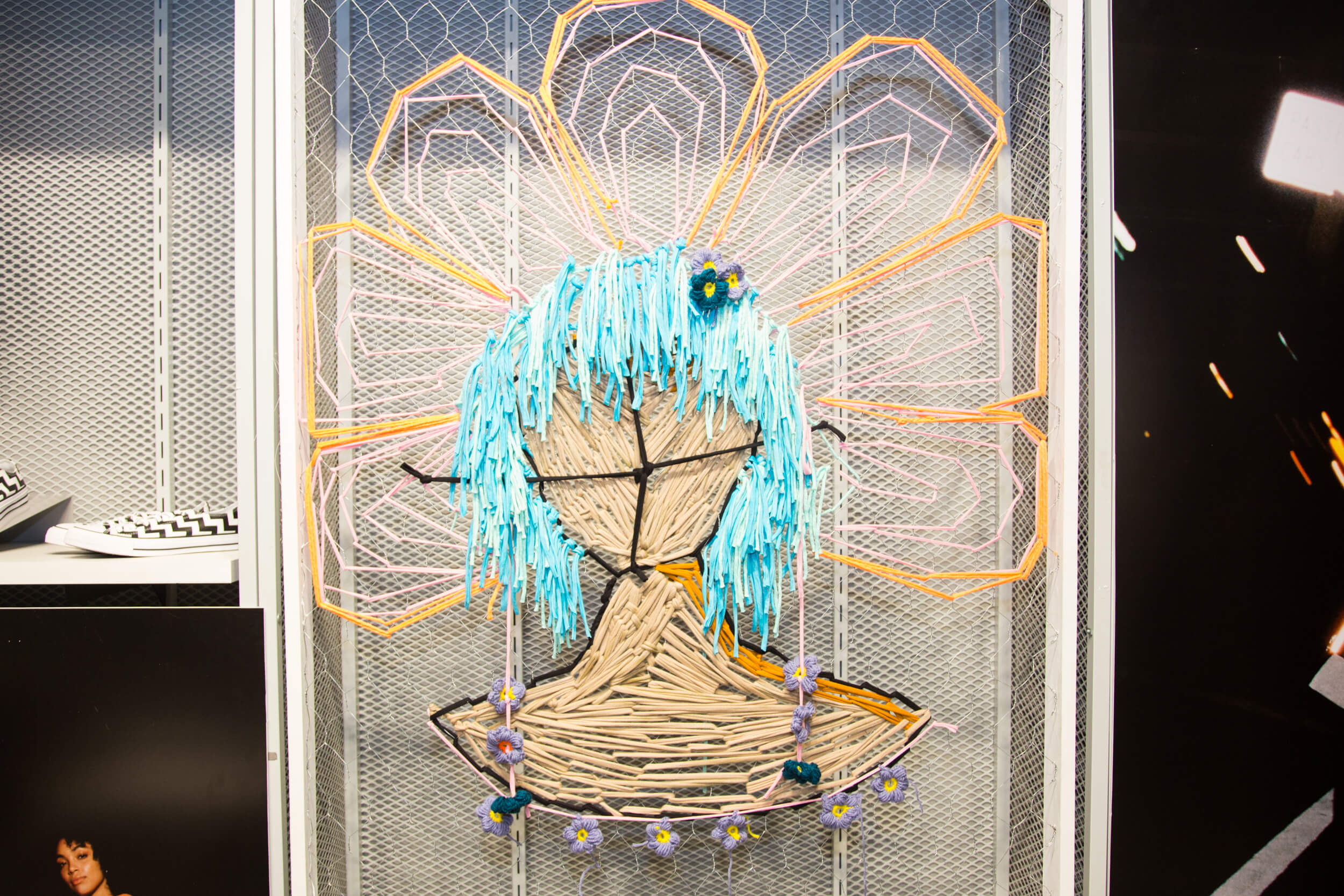 Who would find resonance with your art?
Pretty much people… like anyone of any generation or age group. I have so many styles I paint in that if one form or collection doesn't speak to you something else might just.
''You don't have to be a genius to be an artist or to understand it or to love it, but an artist can be a genius. The answer to Art lies in the art itself. You just have open your heart, and close your 'eyes'. Art is a matter of opinion, and every individual has their own. I can't give you All the answers, there are somethings words have no value explaining what imagery can entice. Tell me how you see it." – R.F.
What's your favourite project you've ever worked on?
Probably my 'Flower Bomb' series. It's still growing — I started off with four and now there's about 6 or 7 so they be blooming. It's incorporating all the interesting people that I encounter on the streets and also my friends and family, and again the current violent state we live in. I've been transforming them into little caricature flower bombers. They're pretty cute too, but also hold a big message. It's about being kind to others and oneself. In order to live happy and be happy, you've gotta think happy.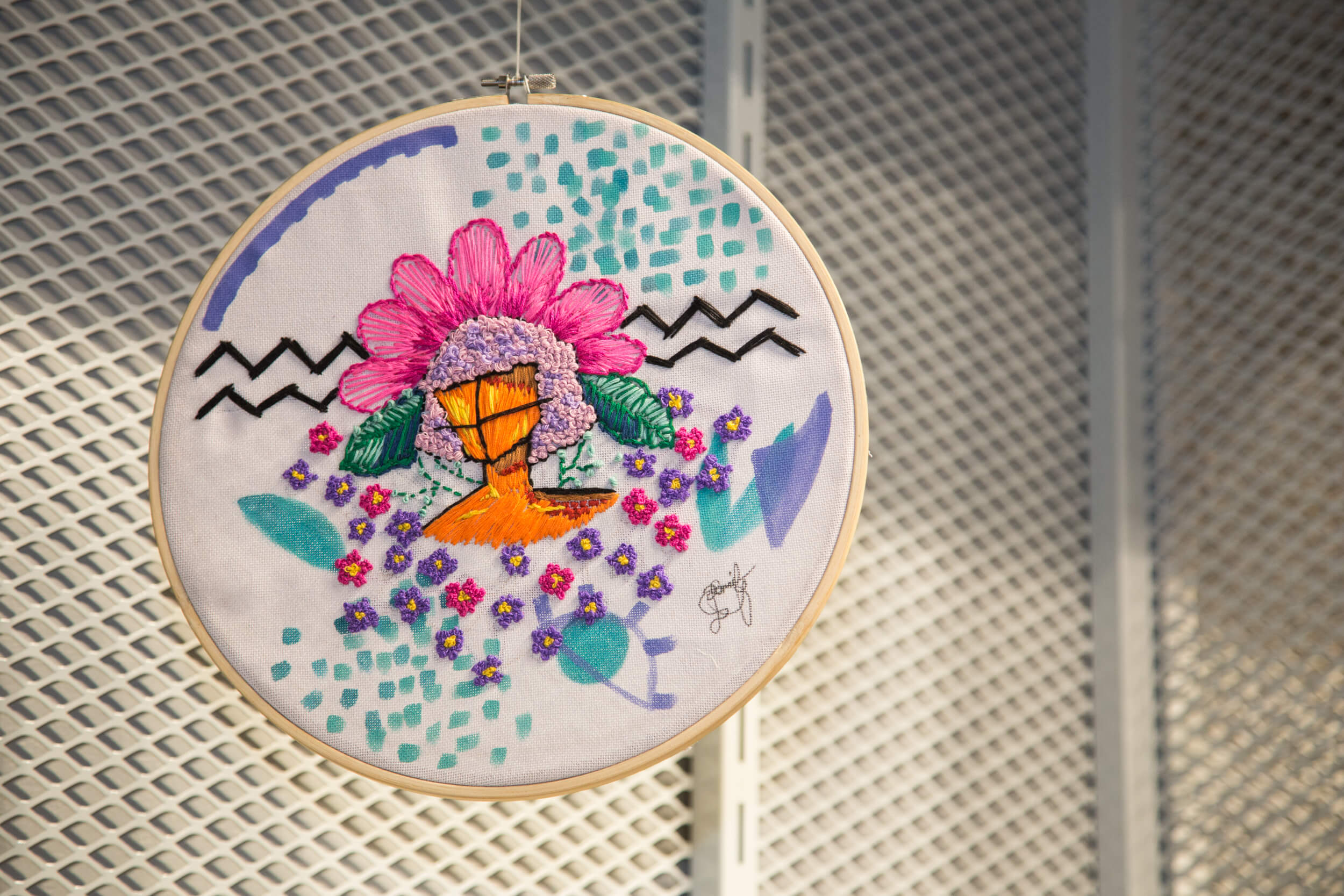 How do you document your work?
My social networking skills lack, but I document my painting as much as I can on Instagram. You can also check out 'Eclectica contemporary art gallery'; where I was one of the artists exhibiting in an all-woman group exhibition titled "Our Stories", that ran from August – September 2019.
Follow Romi Geldenhuys on Instagram here.