The Artists of Recline: Loyiso Mkize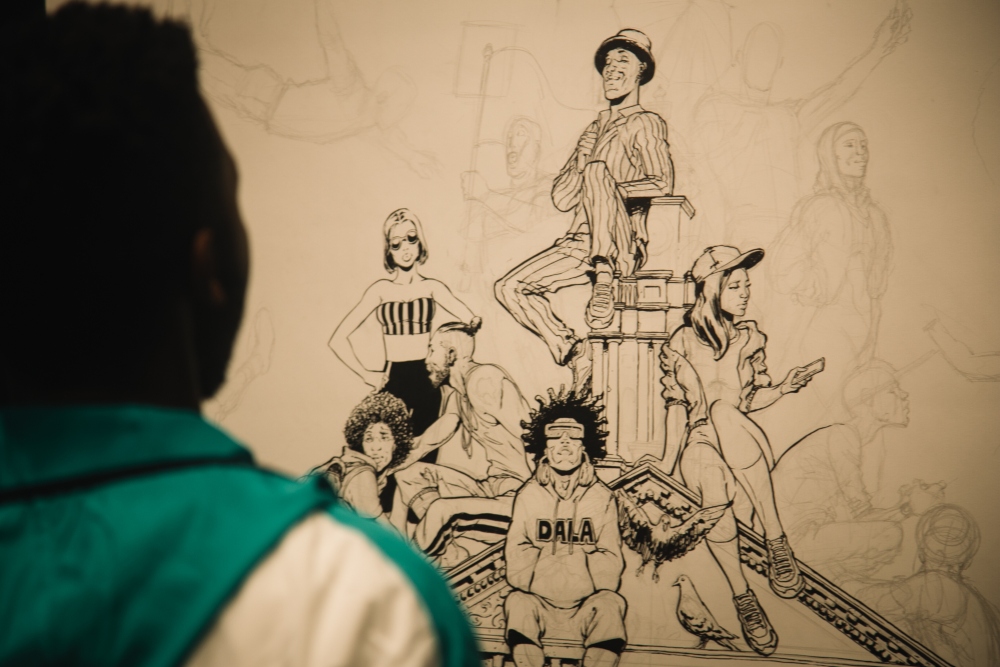 At each Recline, we feature up-and-coming artists who represent the art of Recline. Get to know featured artist Loyiso Mkize, who pulled up to Recline x New Balance to illustrate a live mural while Recliners did what they do best: Recline after a hard week in the city.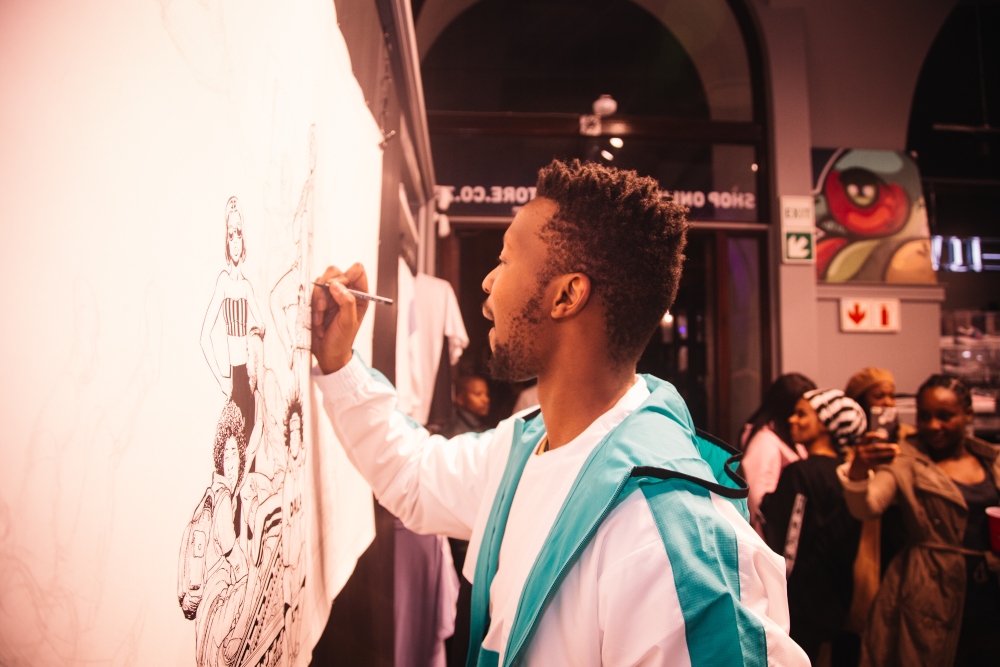 What are your thoughts on doing a live illustration?
I'm going all out on an illustration piece that's a real mashup of urban landscapes with characters ,themes and iconography that I've found really awesome. It's a very subjective exploration of my mind. Also I'm really excited to engage people as the artwork evolves to see how they resonate with it.
What art form are you are best known for?
I'd like to think I'm best known for my portrait paintings. It's the first art style that I received serious recognition for. This is before the launch of KWEZI, my superhero comic book title soon after illustrating Supa Strikas. This IP would later take on its own prominent position in may arsenal of visual art but my paintings have definitely shaped "why" I do the work I do for sure.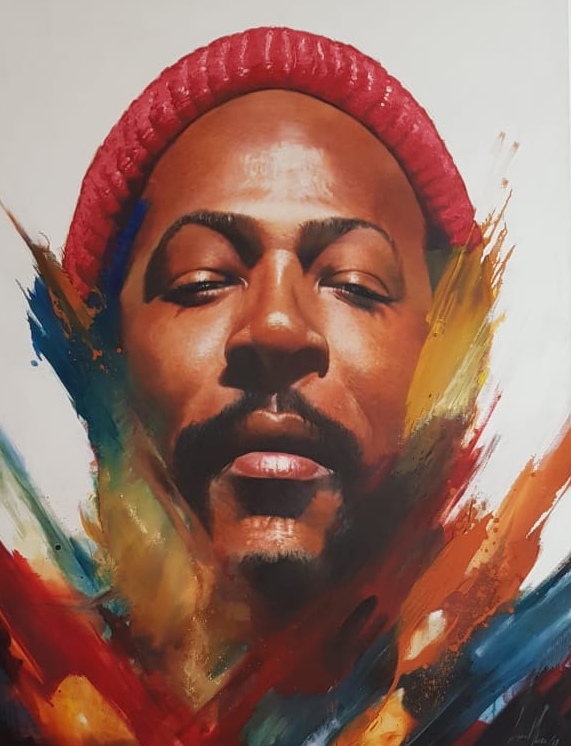 To date, what's the best project you've ever worked on?
I have to say the Zeits Mocca mural illustration was by far the most thrilling experience. I had a 2.5 x 10m wall to fill with whatever spilled from my mind. The show followed a Afro futuristic theme which allowed me to go wild speculating on how who we are, in the future that "we" decide on. It was awesome. I got a chance to explore my imagination, using my comic book art style in a Art museum, something you don't see much of. Comics have been often sidelined as not being a official art form so the opportunity to prove the opposite was a privilege.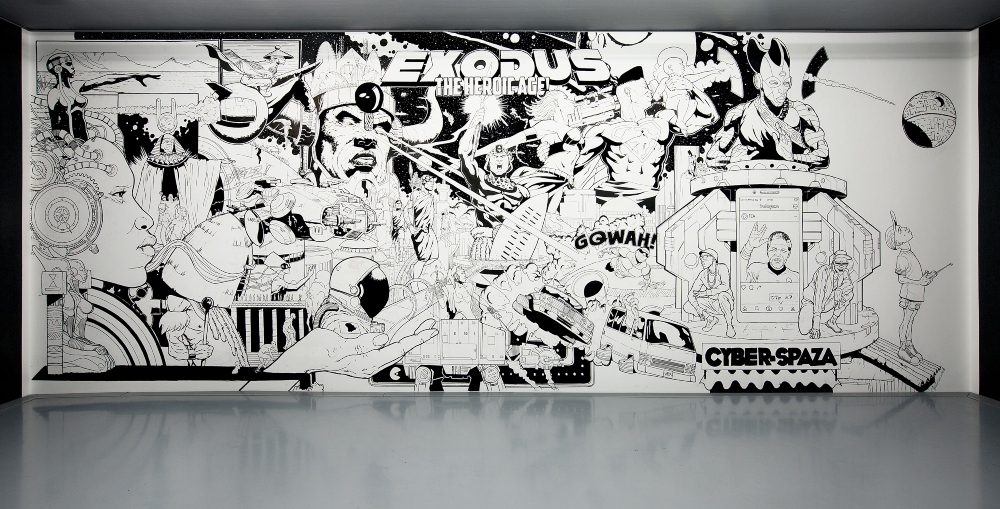 Who would resonate with your art?
Anybody who has in them an urge to self examine in contrast to the world would probably resonate with my work. I speak from a relentless awareness of my African heritage which lends itself to so many issues that haven't been critically examined. The effort is to re-imagine ourselves in ways only stories and other art can, so that our future generations have something grand to associate themselves to.