Recline x New Balance featured artist: African Ginger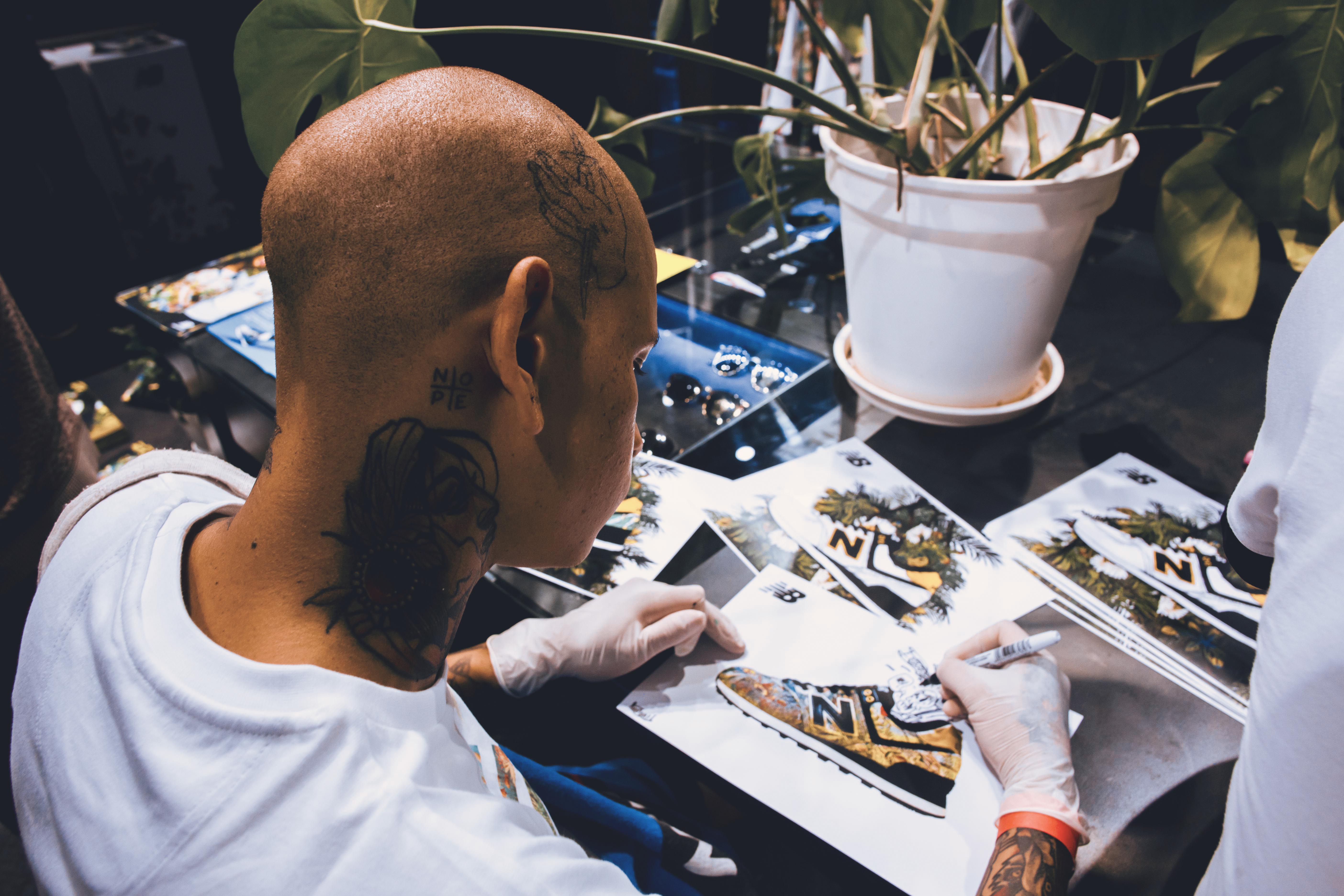 Seth Pimentel (also known as African Ginger) is undoubtedly one of South Africa's most talented illustrators. His eye-catching work has landed him sick collaborations with coveted South African brands, and by the looks of things, he is not slowing down any time soon. His recent collaborations include Absolut Vodka, Converse and an album cover for kid Fonque. For his recent live illustration at Recline x New Balance (more on that here), he drew inspiration from the floral patterns within the garments from the New Balance Sweet Nectar pack. Keep reading to check out our interview with the JHB based artist.
Archive: How did you get into illustration?
Seth: I studied art by entire life. I went to art school in high school. It was pretty much second nature. But I got hooked on illustration when I was in university. I took a few illustration electives and I was gobsmacked.
Archive: How does music play a role in your creativity process?
Seth: The biggest role imaginable. 90% of my work is inspired by a song or two. A feeling. A mood. An experience. I try and encapsulate that emotion felt in an image.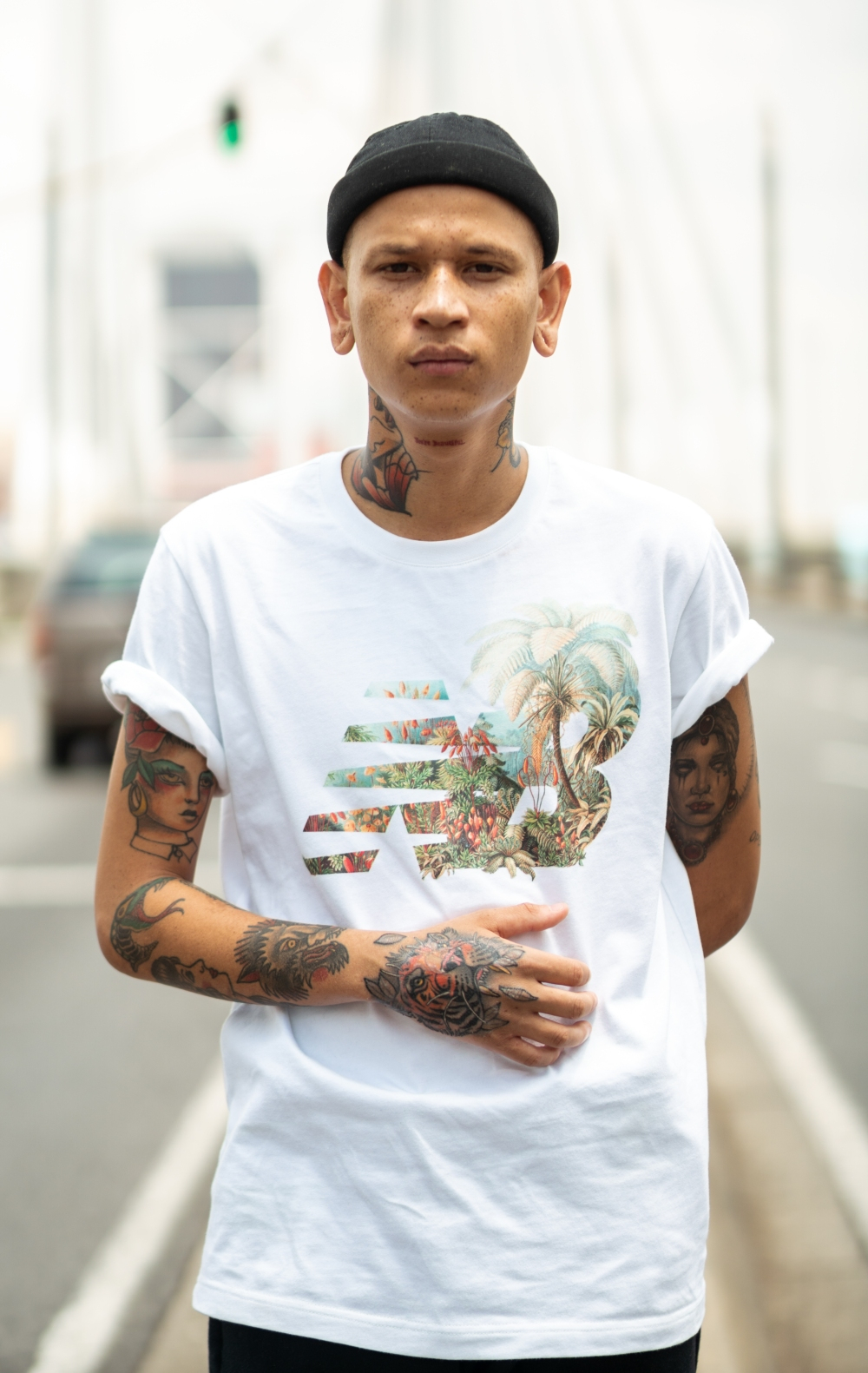 Archive: What are some of your favourite tracks to listen to while working?
Seth: A lot of hard music. Jpegmafia's baby I'm bleeding, Ghostmane's nihil, Slowthai's GTFOMF, CASISDEAD, some witchouse like OoOOO and Salem. Some solid punk like Misfits or Bigboys, TCIYF. And a ton of emo and folk like teen suicide, bayfaction, camping in Alaska, foxing. Also a lot of experimental music like Teebs, daedalus, flying lotus, jonwayne, milo, bulifromspace, chee, jon Casey, eprom, alix perez. Just a massive mash of genres.
Archive: You're immersed within such an influential circle of creative people, how does this influence your art?
Seth: I always try to work harder or do my best. It's tough. I'm always the youngest among all my friends. I gauge myself to them. I'm still learning. So I try as hard as I can to be better or do better. But it's also so beautiful to have a one-on-one encounter with South Africa's most amazing creatives and gain some experience and guidance from them. It's all about growth.
Archive: Where did you draw inspiration from, for the new New Balance campaign?
Seth: The floral pattern work within the garments.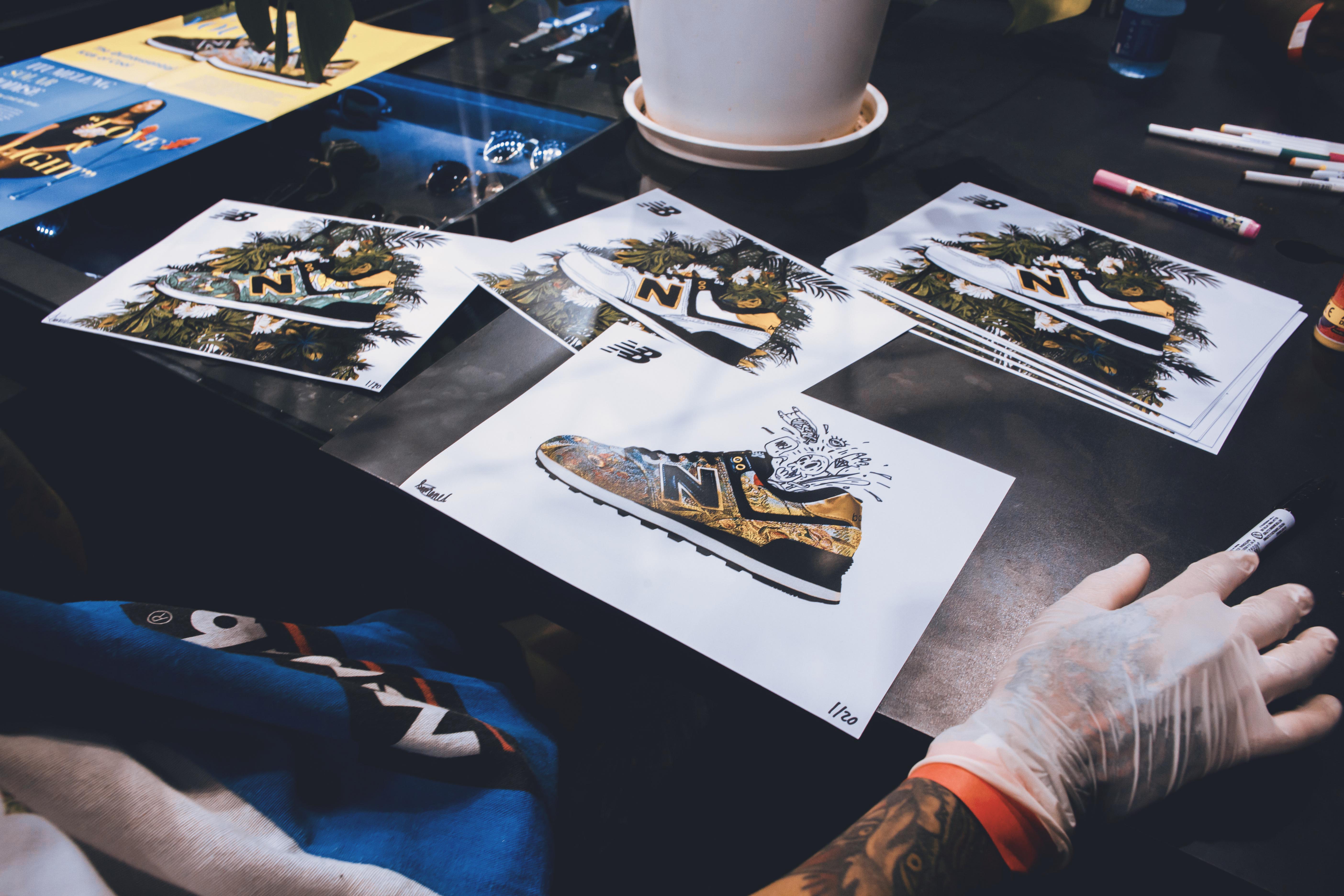 Archive: What are your thoughts on the creative scene within South Africa at the moment?
Seth: ABSOLUTELY AMAZING. So much damn potential to really shape the world. A very unapologetic and fierce creative force we have here.
Archive: What type of people usually resonate with your art?
Seth: People who hate themselves and their lives as much as I do. Weirdos, freaks and teenage losers. I use my art as a tool, a vehicle, to bridge that disconnection between everyone. Show us we're not really alone.
Archive: Which local artists are you loving at the moment?
Pola Maneli for sure! Richard Average, Marstheillustrator, daddythedesigner, Keith Vlahakis, Lauren Mitchell, Luca Boni, Polaroid bandit, Elio Moavera. There's just so many!
Watch Seth unbox the New Balance Sweet Nectar pack