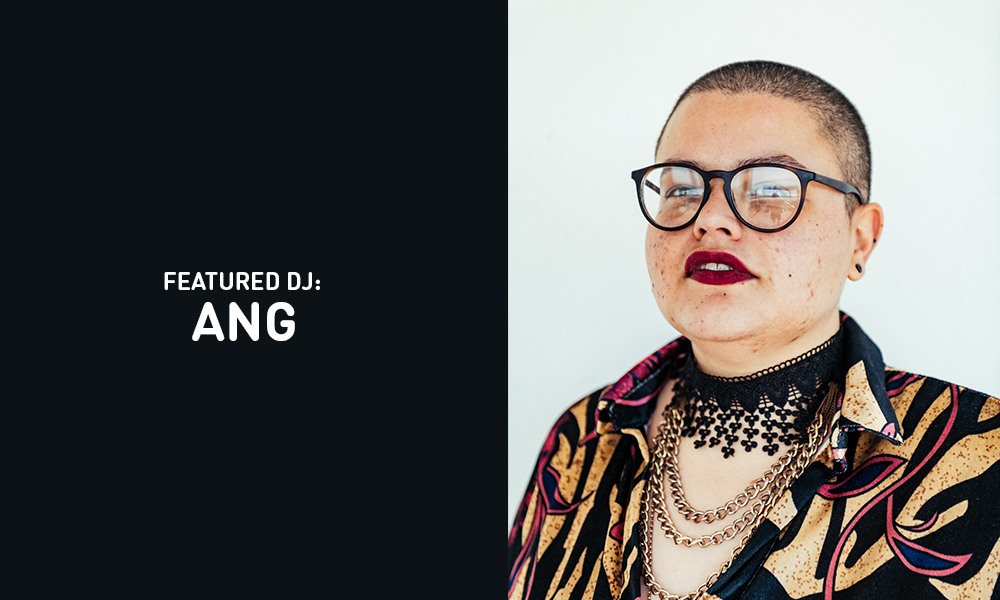 With the first Recline of the year fast approaching, we're taking the time to make sure you know who to catch there and if you're unable to make it, you can at least let your homies know their favourite acts are in town. Recline first started in 2017 as a collaborative effort with brands to bring you the dopest releases, exclusive launch parties and showcase some of the best illustrators and artists currently on the scene. For Recline x New Balance, going down this Thursday at Archive in Braamfontein (73 Juta Street, if you don't know where we're at), JHB-based DJ ANG will be holding you down on the decks while you check out New Balance's 'Sweet Nectar' pack.
Where can we catch you when you're not on the decks at Recline?
In JHB I play at Neighbourgoods Market, Streetbar Named Desire, Pop Up Party, Living Room, La Santa, Great Dane and Kitcheners. I also travel to Cape Town regularly where I play at Yours Truly, Waiting Room and Raptor Room.
What music can we expect from you on the night?
Sets like this give me the opportunity to present a good groove, where I combine funk, R&B hip hop and soul.
Where can we catch you on social media?
IG: @cultofang / Twitter: @cultofang / Facebook: @ANGcult / Soundcloud: ANGcult / Mixcloud: cultofANG
How would you describe your style/genre of music?
I adopted the term "Booty Bass" to best describe my style because regardless of the genre or bpm there is always an opportunity to pop your booty when I play. I steer towards hip hop and R&B bootlegs, samples and grooves.
What's the best set you've ever done? Do you have a link to it on your SoundCloud?
Every DJ knows that your best happens when it's not recording. I would say that a definite top 5 would be Oppikoppi 2018, Red Bull Stage. But the various mixes on my Soundcloud and Mixcloud will give you a good idea of what I do.
Listen to ANG's playlist on Mixcloud and catch her at Recline between 6 and 9pm on Thursday, 31 January. RSVP here.