Meet Luca Williams, Archive's resident unboxer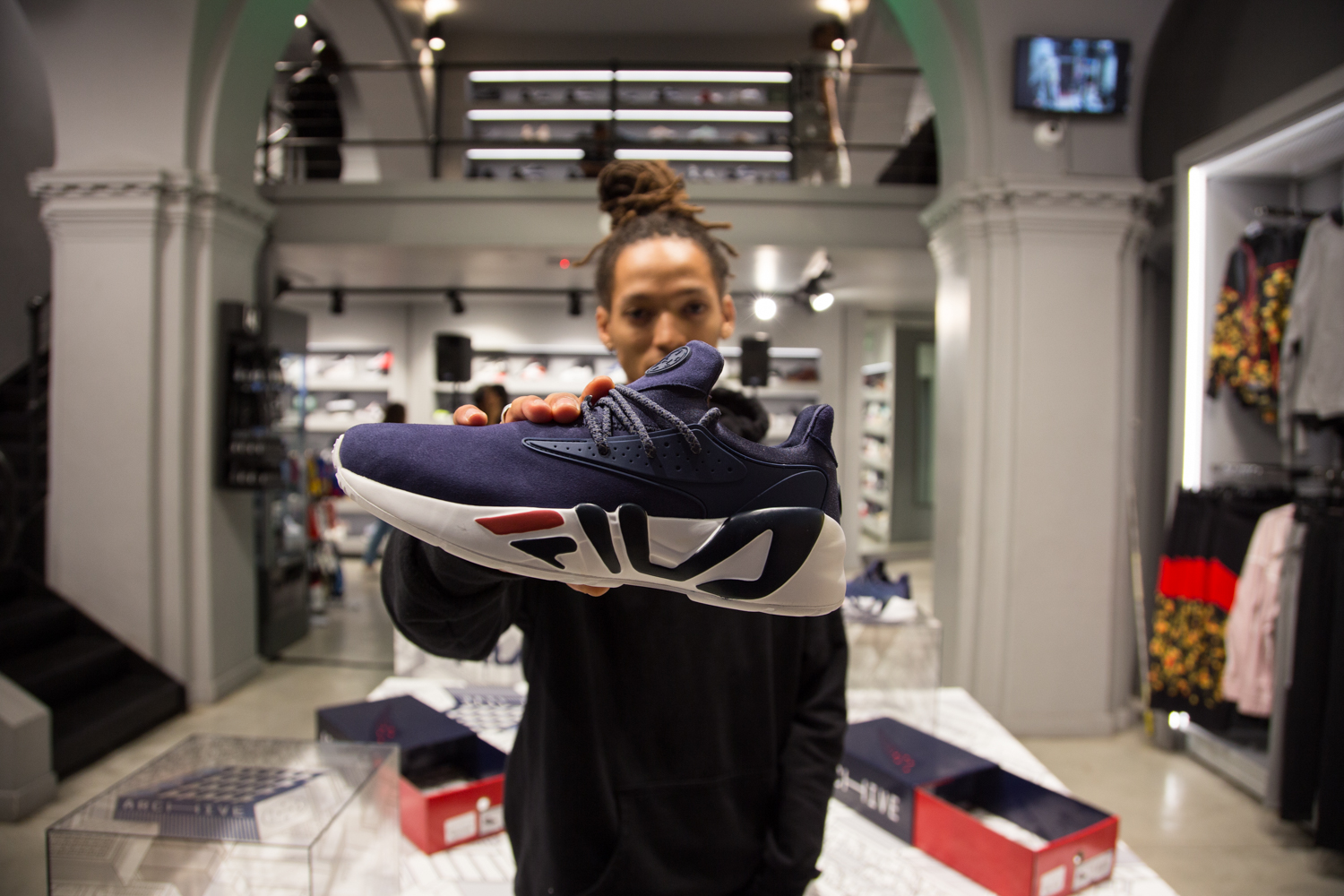 Luca Williams is a Cape Town-based recording artist, producer and model. Although he graduated with a master's in urban geography from the University of the Western Cape, he is first and foremost an artist – one who uses various mediums to understand people better and to respond to the relentless curiosity that drives him.
Luca been making music seriously since 2014. "Good music comes from a very honest place and honesty is something that resonates with everyone," he says. Music allows him to be vulnerable. "It's a vehicle, a translation, a language that gives me the appropriate and desired diction to express my authentic self."
Putting out tracks through his record label, Sonecy, he's "trying to paint an image out of sound," he says – which is fitting, as he experiences chromesthesia (which is when the brain interprets sound in colour).
"My music is based on my visions of the future, and my place within the future. I'm preoccupied by space and time – time defines the space in which we find ourselves."
When he makes his genre-defying music, he's exploring what the future will sound like. Not just as a song – but things as ordinary and everyday as a door opening or a phone ringing. It should be no surprise, then, that he's long been drawn to sci-fi – first watching movies like 2001: A Space Odyssey, The Matrixand Blade Runner when he was a kid. His other influences are wide ranging, from moody Parisian films and the James Bond flick Casino Royale to Hollywood songwriter Burt Bacharach. His eclectic sonic palette has evolved out of the songs he used to hear his sister playing: everything from N.E.R.D and Pharrell Williams to alt-rock such as the Arctic Monkeys, the White Lies and the White Stripes.
His artistic approach is inspired by the shinobis – secretive ninjas from medieval Japan. The idea that people feel and see your impact but never quite know who is responsible. Artistic adventures that are private, mysterious, obscure.
"I think it's great when people judge you based on your ideation, not your identity," he explains. "That allows people to engage you without any preconceived ideas."
Fashion is an integral part of Luca's life. Internationally, he's appeared in front of the camera for Balenciaga: he was photographed by South African sharp shooter Pieter Hugo for the international luxury brand's spring-summer 2017 campaign. Back home, he's also modelled for 2Bop and Corner Store CPT (on local brands Sol-Sol and Young & Lazy), as well for Champion, which is exclusively available in South Africa from Sportscene.
Luca has also made his own clothes for a long time. When he was younger, he would make them in his bedroom at home, using his sister's sewing machine.
"Making my own stuff is all about demystifying what makes design and creation wonderful – and that's hugely rewarding," he says. Next year, he'll launch a new range: he's currently crafting a few samples. "Function is a very big principle in my life – function as form," Luca, a big fan of utility wear, says.
"Clothes aren't just clothes – they need to attend both to your aesthetic desires as well as your daily needs," he says. Context is everything. Because he's often in Long Street where pickpockets operate, his clothes tend to have hidden zips, for example.
The growing appeal of vintage sneakers resonates with him strongly. He believes this is because the sneakers of 20 years ago prioritised function as form – and this is once more beginning to be appreciated.
"People are recognising the value of function in your life again. People are choosing things for their lifestyle needs and requirements."
Of course, sneakers have huge cultural significance too. Not only are they intrinsically intertwined with the evolution of hip hop, globally, they carry weight far closer to home too. In Mitchells Plain, where he grew up, Nike was a potent symbol of success; it was what he and other kids aspired to. Wearing Nike today – such as his current favourite, the Triple Black Nike Air Maxes – are a powerfully nostalgic reminder of where he came from, his roots, and the dreams he had as an excited seven-year-old opening up the box of his first Nike Courts.
He has 15 sneakers in current use and a total of 35 on the shelf. As he says: "I like buying high quality – I don't need quantity."