ICYMI: RECLINE X NIKE REACT ELEMENT 55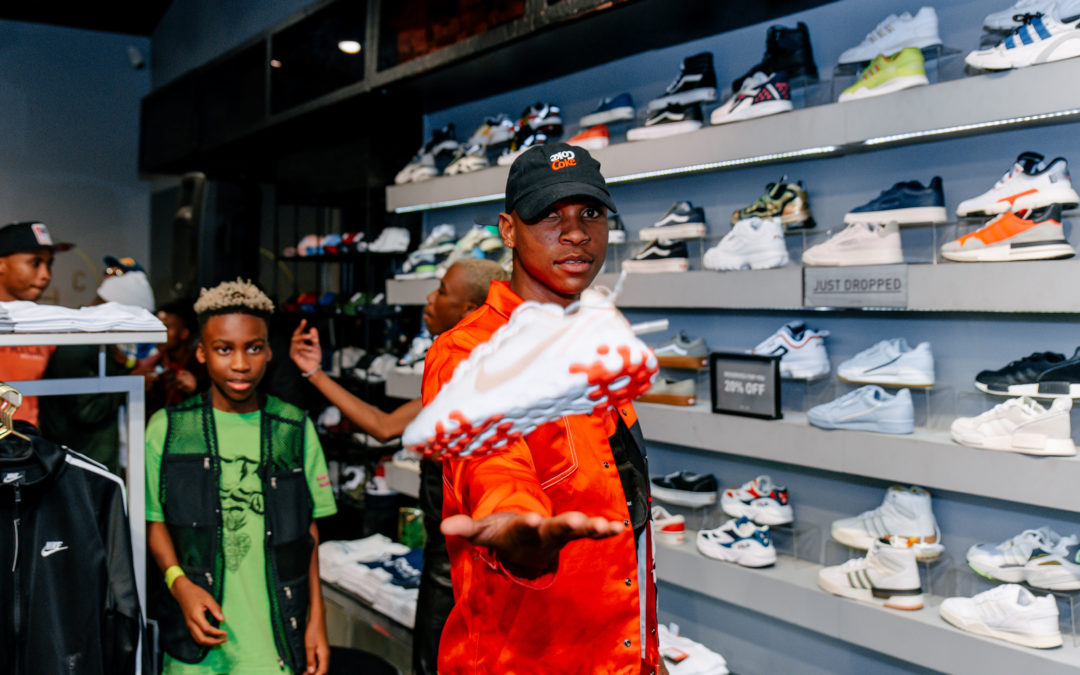 The Nike React Element 55 is known for being a coveted running shoe, but, Nike decided to level up and make it a go-to lifestyle silhouette — the kind in which you'll be looking fly while feeling the comfort all day. With its sick vibrant colours and winter-duvet-comfy foam sole, we decided to kick off the launch of the Nike React Element 55 and Element 87 with a serious wave of heat by activating at our flagship stores situated in in two different cities: Cape Town and Johannesburg. On these nights, we played host to some of the most esteemed personalities across the art, music and entertainment scenes, so check out who showed up for a celebration of not just a pair of kicks but a totem for futurism, prolific design and performance.
THE SNEAKERS
The Nike React Element silhouettes borrow design lines from heritage runners like the Nike Internationalist and then places it all on Nike React technology with a futuristic spin.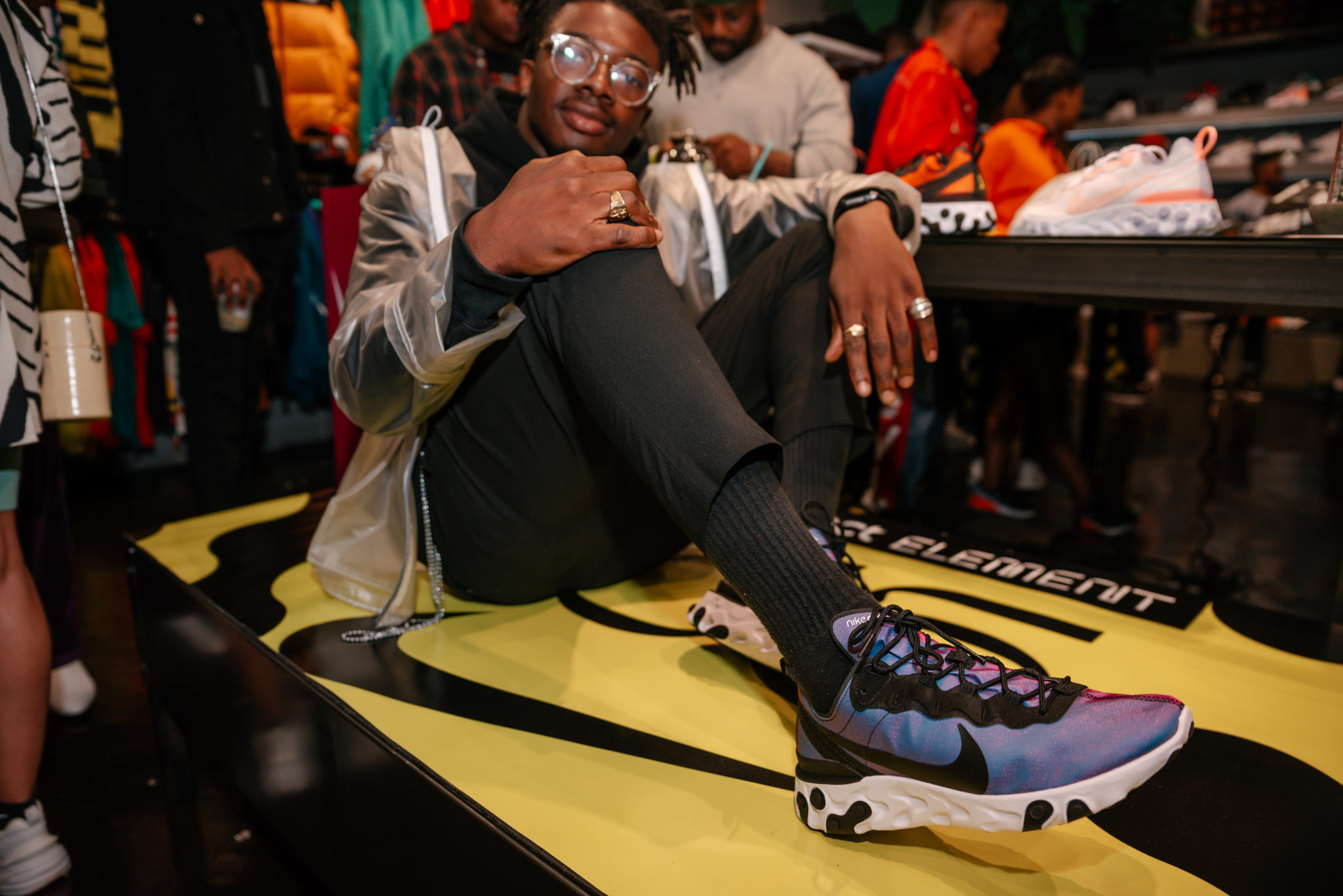 THE ART
The experience brought the key qualities of the much-anticipated sneaker to life quite literally, by headlining trailblazers in the fields of design. In Johannesburg, visual artist and illustrators Addai-Yaw Coker, also known to many as "Yaw Majesty", captured the audience with live customizations on shoelaces, which he conceptualized and sketched for each guest in real time. In Cape Town, Wayne BKS/Conform, melted together speed and results with a live puzzle illustration, delivering his signature next-level creative bridging the divide between graff and graphic design.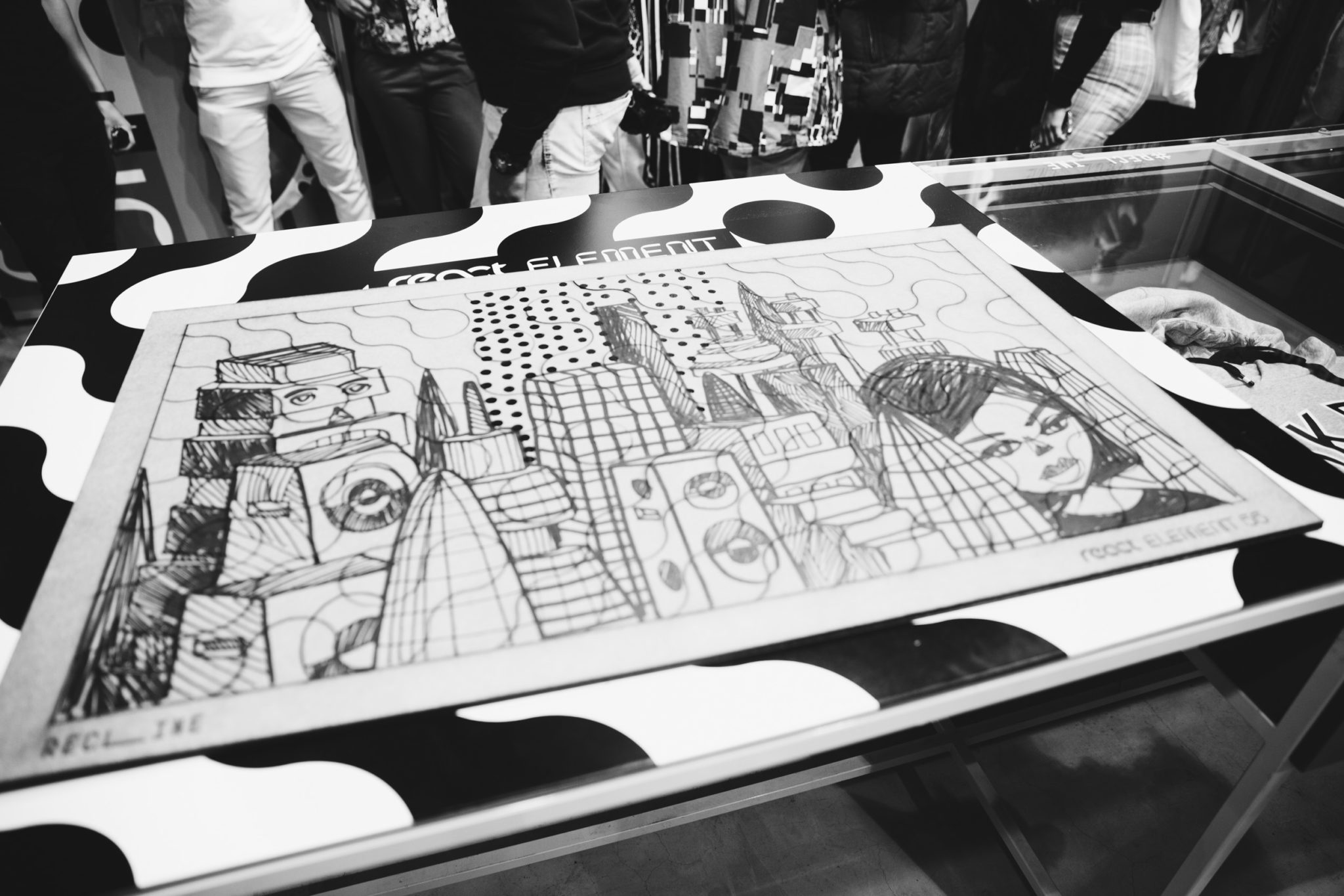 THE PEOPLE
Guests were given the opportunity to intimately interact with the shoe and its various functional and aesthetic attributes, making for personal experiences that ranged from curiosity to intrigue and excitement. Other notable guests included Kash CPT, Dej Dada, Young Stilo, Oratile Moh, and Phindulo.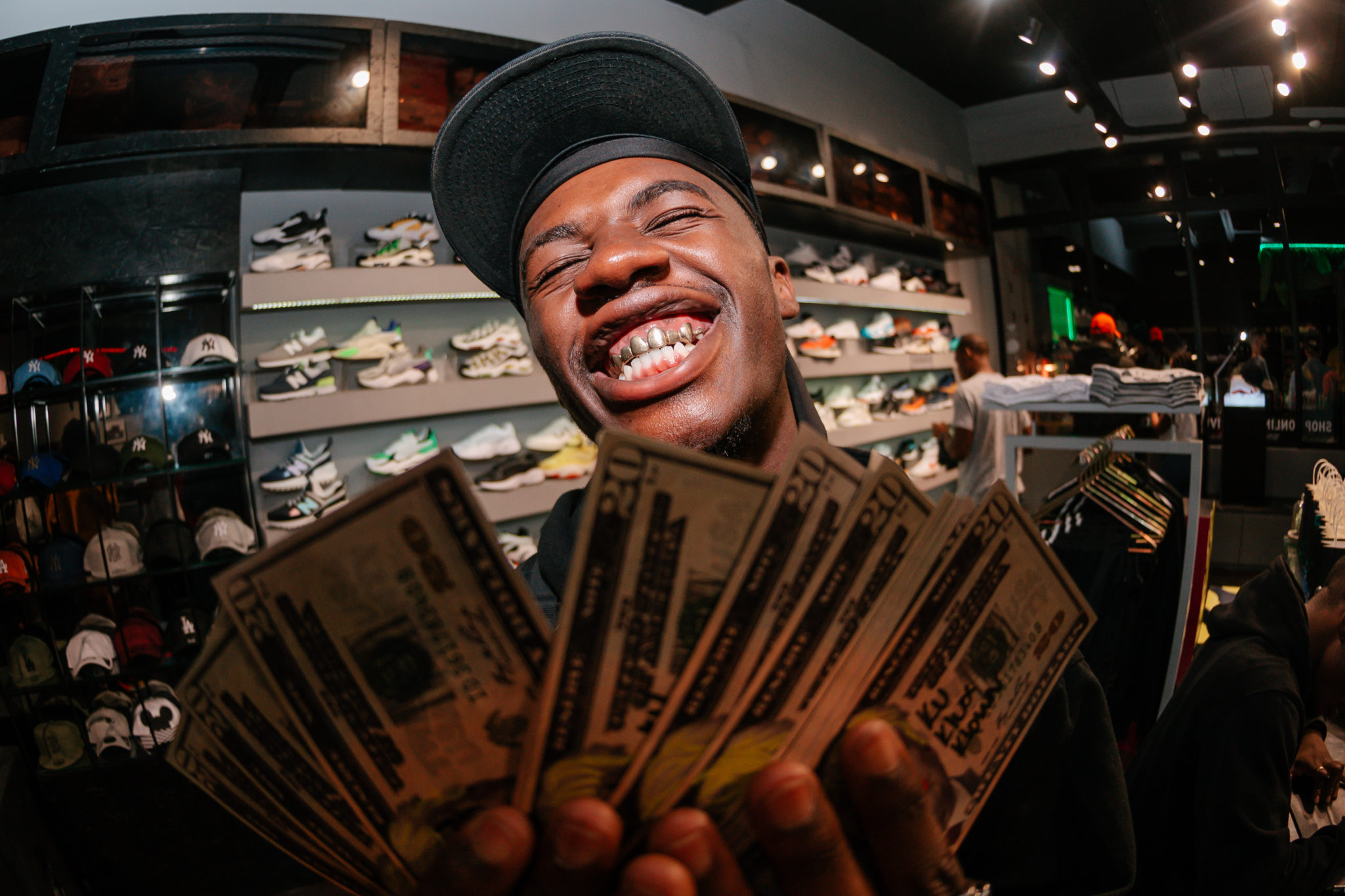 THE MUSIC
The evening culminated with an exciting pow-pow session, curated by iconic hip hop voice Fred Merc, during which two guests of honour shared their respective perspectives on what it means to be young and innovative with the audience. In both Cape Town and Jo'burg, the sounds of Unclepartytime, The Voice, Bryan Travis, The Real Rozzano and White Nite.carried out the rest of the evening in true style, keeping guests moving all night.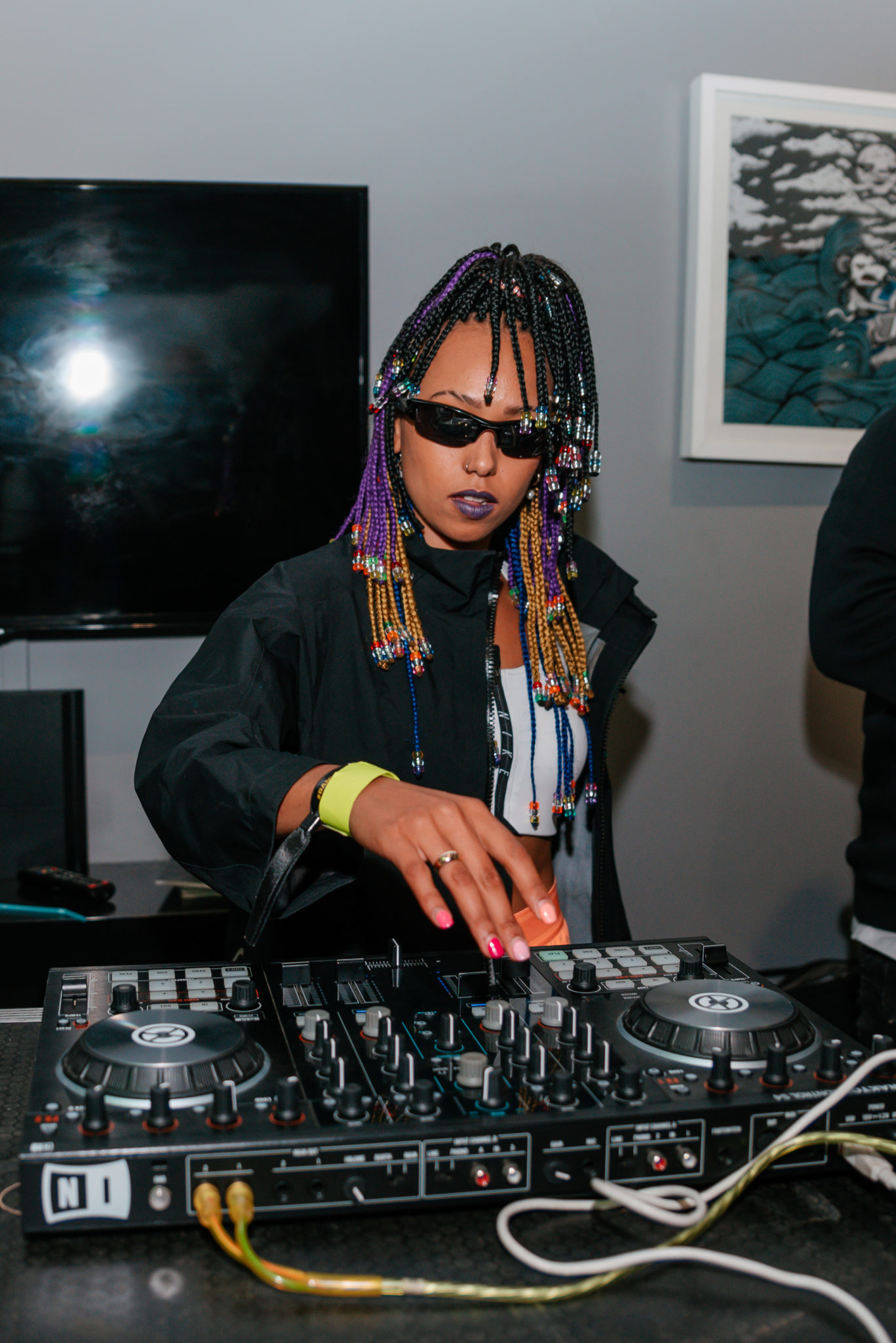 THE LOCATION
Archive's gallery-like flagship store opened in December 2016 in the historic heart of Cape Town's downtown. The double-volume, grey-walled space can be found close to Greenmarket Square at 26A Shortmarket Street in a historic building built in 1926. Shortly thereafter, Archive Braamfontein opened at 73 Juta Street. Swing by for a complimentary coffee and chat with our knowledgeable and passionate staff who will share with you the latest icons to be unboxed. Also be sure to sign up for our newsletter to stay in the loop with the latest news and events.