RECLINE FEATURED DJ: Slice Frederico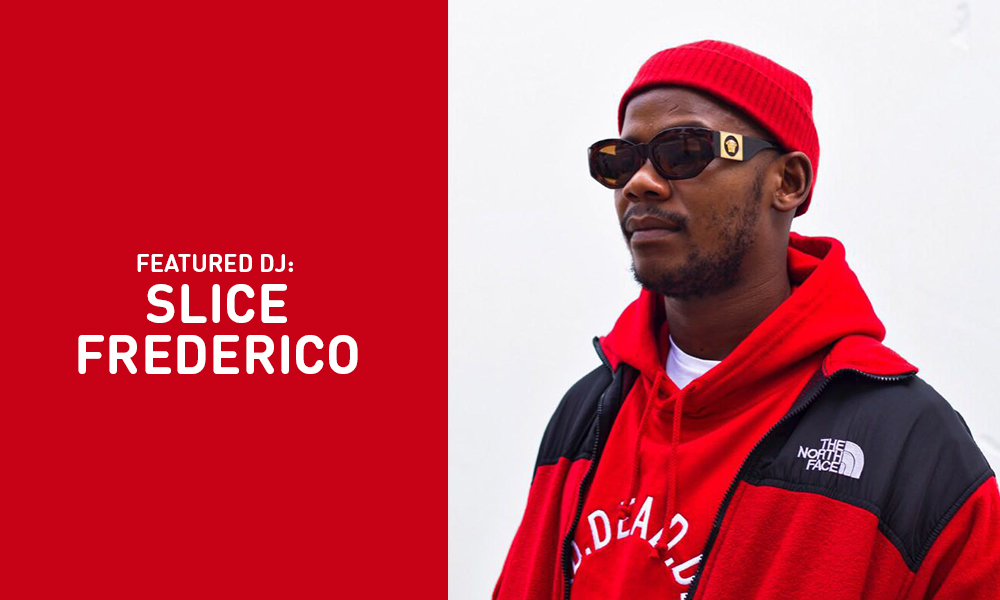 With the first Recline of the year fast approaching, we're taking the time to make sure you know who to catch there and if you're unable to make it, you can at least let your homies know their favourite acts are in town. Recline first started in 2017 as a collaborative effort with brands to bring you the dopest releases, exclusive launch parties and showcase some of the best illustrators and artists currently on the scene. For Recline x New Balance, going down this Thursday at Archive in Braamfontein (73 Juta Street, if you don't know where we're at), JHB-based DJ and producer Slice Frederico will be holding you down on the decks while you check out New Balance's latest merch: the Sweet Nectar pack.
Where can we catch you when you're not on decks at Recline?
Usually spending time at home reading through monocle magazines, scrolling through fashion websites to keep up with whats happening abroad and locally.I spend a lot of time rehearsing my DJ set and figuring production programs. Don't say this too loud but love plants and I have a few which I spend a lot of time taking care of while listening to funky beats with the incense burning background.
What music can we expect from you on the night ?
I'm a hip-hop DJ, but I try to educate the crowd on new music whilst fusing it with some trending jams and few unexpected surprises.
Whats your best ever and where can we listen to it?
Playing Ultra South Africa and Oppikoppi was definitely a highlight of my career. Unfortunately don't have it on my Soundcloud.
Where can we catch you on social media?
Slice Frederico Instagram, Twitter and Mixcloud.
Listen to Slice Frederico's playlist on Mixcloud and catch him at Recline from 6-9pm on Thursday, 31 January. RSVP here.