FEATURED ARTIST: AL LUKE for Recline x PUMA x PEPSI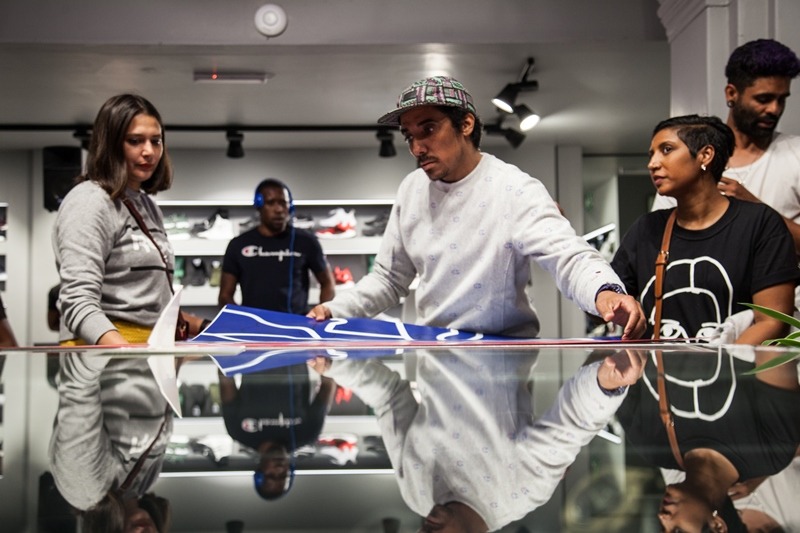 It's time for Recline again, and this time, we doing it extra special for you! We're celebrating Recline's 1st birthday on two different occasions: celebrations kick off in Johannesburg on Thursday, 8 November (Archive, 73 Juta Street, Braamfontein) and ends in Cape Town on Friday, 9 November (Archive, 26A Shortmarket Street). For the Cape Town edition, we're bringing back 3 of your favourite artists featured at Recline this year: FOK, Al Luke and Aweh Migo. If you're in JHB and want to attend, hit the RSVP button below for more event info.
AL LUKE
Archive: What are you best known for and how would you describe your style?
Al Luke: I would best describe my style as an expressive abstract line work combined with layers of colour and shape.
Archive: What's the best project you've ever worked on?
Al Luke: Earlier this year i had the opportunity to go to Joburg to paint bus stops with my wife. This was a really great opportunity to create public artwork in places that people wouldn't usually expect to see it.
Archive: Who would resonate with your art?
Al Luke: I think art is really subjective so depending on the application it could resonate with anyone who appreciate colour and intricate line work.
Archive: Following your appearance at Recline IV earlier this year, what can we expect on the night of your live illustration?
Al Luke: I'd like to create a unique piece of artwork but I can't say much more. I'm also looking forward to collaborating with Mr. Migo and FOK on some really cool art prints.
Follow Al Luke's work: Instagram: @alfromcapetown | www.mrsandmrluke.com | Behance: www.behance.net/alfromcapetown.
Side note: our friend, Al (aka ALFA) is also one half of South Africa's creative power-couple 'Mr & Mrs Luke', alongside his super-talented wife Faatimah (aka FML), who was recently commissioned by Nike to transform Zoo Lake's basketball courts in Johannesburg into a space that inspires the next generation of athletes. We love her work! Here's a photo of her creative masterpiece (in collaboration with Karabo Moletsane) courtesy of our good friends over at 10and5.com.