Converse celebrates women with Love the Progress pack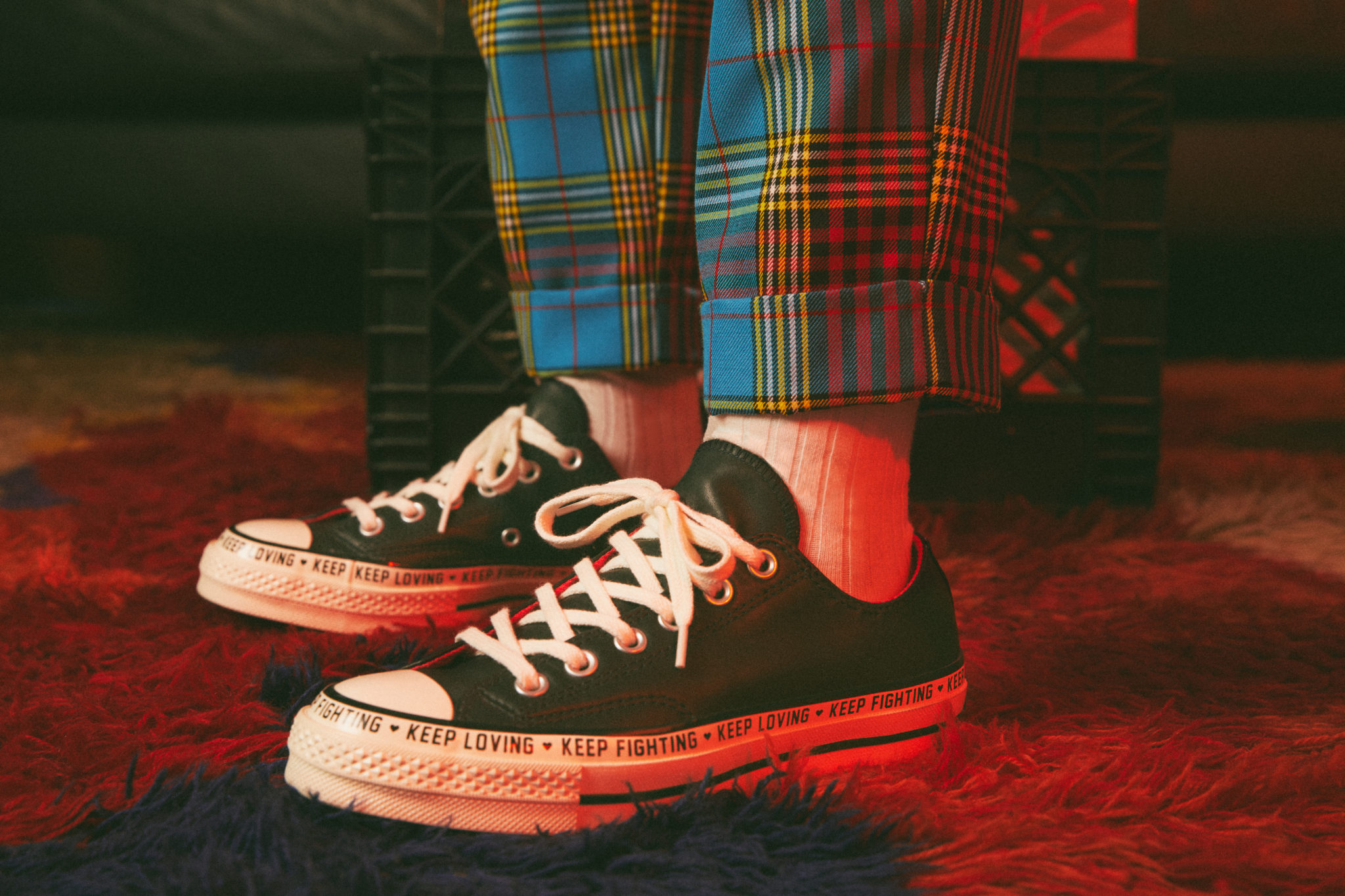 In 2018, Converse started telling stories through the eyes of the Chuck storytellers. 'All The Stories Are True' is a campaign for all and featured local artists, Trompies, Mr Ekse and J'Something.
This year the campaign has been taken to the next level where Converse crafted the "Love the Progress" sneakers, inspired by the power of love, unity and community. Redefining "Girl" is about challenging the norm and making your voice heard. It's about empowering women and encouraging them to empower each other in turn. The new campaign video by Converse speaks to the strength of women, featuring 4 strong women who are carving a name for themselves and challenging the status quo:
KARABO POPPY
Karabo Poppy is a multi-award-winning illustrator, graphic designer and street artist from Vereeniging, South Africa. Inspired by South African culture and its quirks, she produces visuals that are vibrant and energetic, and which celebrate the beautiful combination of cultures found in South Africa. As one of a handful of female artists, she faced strong resistance from her male counterparts.
Stacey-Lee May
Hailing from Eldorado Park in Joburg, Stacey-Lee May is smashing stereotypes as one of the country's first female spinners. And we are not referring to cycling; Stacey-Lee spins the wheel of her Pink BMW, creating smoke and showing everyone just what she is made of. Having been bullied in school, Stacey-Lee's dad taught her how to spin in an empty parking lot as a way to boost her confidence. She hasn't looked back since, choosing rather to leave the haters in her dust.
Zulaikha Patel
At 13 years old, Zulaikha helped lead the protest against the policy of how young, black women were allowed to wear their hair at school. She and her classmates held a demonstration that led to not only a change in school policy but also an inquiry into allegations of racism at the school. She is today, a role model for other girls. She is quoted as saying: "Asking me to change my hair is like asking me to erase my blackness.
Tell us what being a girl means to you by sharing on Instagram and tagging @Archivesa and #InMyConverse
SHOP THE CONVERSE LOVE THE PROGRESS SNEAKER COLLECTION